Friday 15 June 2018

Bill Graham Civic Auditorium
Alesso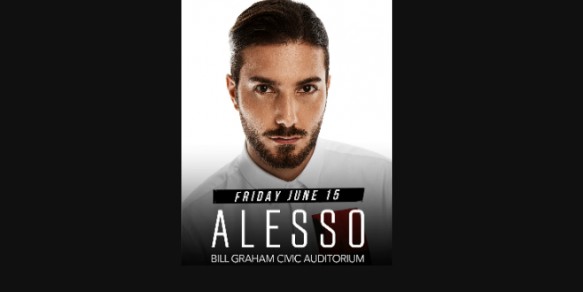 Alesso is coming to the Bill Graham Civic Auditorium on Friday, June 15!
With 1.6 million followers on YouTube, Alesso is one of Sweden's best DJs and electronic dance music producers! In his career he's worked with some of the biggest names and the biggest festivals including Avicii, OneRepublic, Calvin Harris, Usher, David Guetta, Sebastian Ingrosso, Coachella, Electric Daisy Carnival, and Tomorrowland.
In early 2011, Sebastian Ingrosso of Swedish House Mafia contacted Alesso and asked if he wanted to work together. Ingrosso introduced him to DJing and helped him with the production of tracks. Since that time, Ingrosso has acted as a mentor for Alesso. Alesso has referred to the elder Swede as a "big brother". Despite having only learned to DJ in 2011, Alesso made his debut on DJ Magazine's list of the top 100 DJs at number 70 in that same year. Impressive.
Tickets to Alesso are selling fast so if you want to see him buy them today before they sell out completely.