Tuesday 15 August 2017

Bill Graham Civic Auditorium
Bryson Tiller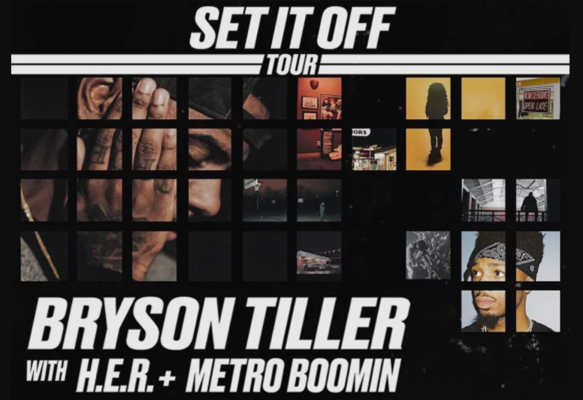 Bryson Tiller is coming to the Bill Graham Civic Auditorium on Tuesday 15th August for his Set It Off tour with H.E.R. and Metro Boomin as special guests!
Bryson Tiller is a self-termed "trap soul" artist who also raps and made waves debuting his material on SoundCloud with tracks like Break Bread and Sorry Not Sorry! His track Don't was given an official release in May 2015 and that fueled his career. Dropping his debut album T R A P S O U L he's only grown his fanbase and career since!
A ticket presale has already taken place limiting availability and the remaining tickets are already selling fast. If you want to see Bryson Tiller at the Bill Graham Civic Auditorium buy your tickets now before they sell out completely.