Saturday 09 February 2019

Bill Graham Civic Auditorium
Crush SF: KSHMR, Joyryde, Cash Cash & Hekler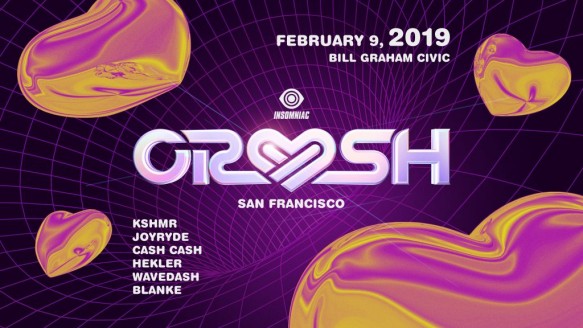 Crush SF is back at the Bill Graham Civic Auditorium on Saturday 9th February for a romantic evening of love!
Featuring KSHMR, JOYRYDE, CASH CASH, HEKLER, WAVEDASH and BLANKE this is a line up not to miss.
Crush SF always sells out, so buy your tickets now whilst you still can.