Wednesday 21 September 2016

Bill Graham Civic Auditorium
Die Antwoord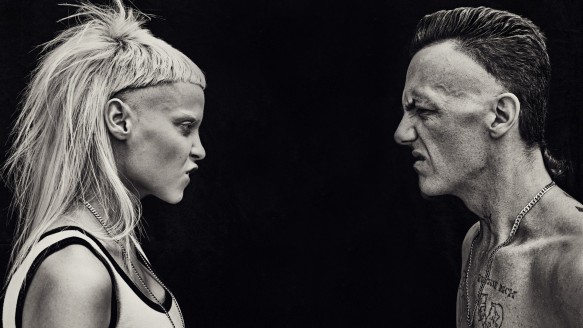 South African rap duo, Die Antwoord are coming to the Bill Graham Civic Auditorium on Wednesday 21st September.
While Die Antwoord technically has three members (Ninja, Yo-Landi Visser and beat annihilator DJ Hi-Tek), Ninja and Visser are yin and yang put into motion. Like an extraterrestrial being, Visser rocks a platinum chili-bowled mullet and raps, sings and coos like a demonic baby doll on Molly; meanwhile the swaggering Ninja (a cocky, Afrikaans-accented mic-assassin) raps often about being "well-hung." And the twosome are more than musicians.
You might recognise them from Neill Blomkamp's "Chappie"!
Buy your tickets today for this super high energy show!