Wednesday 20 July 2016

Bill Graham Civic Auditorium
Phish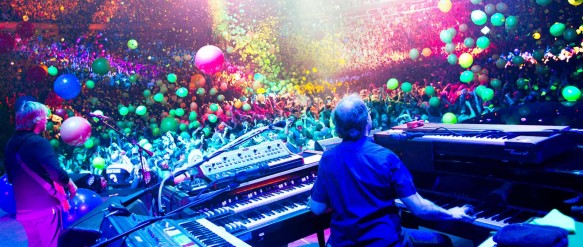 Phish's final date of their trinity of shows at the Bill Graham Civic Auditorium is Wednesday 20th July!
Phish's lineup hasn't changed since 1985 and their music blends elements of a wide variety of genres, including including funk, progressive rock, psychedelic rock, folk, country, jazz, blues, bluegrass and pop.
Despite receiving little radio play or mainstream exposure, Phish have developed a large and dedicated following by word of mouth, the exchange of live recordings, selling over 8 million albums and DVDs in the United States. They have been described as having helped to "…spawn a new wave of bands oriented around group improvisation and super-extended grooves" by Rolling Stone!
The jam band veterans will spend the summer on the road touring America but it's only at the Bill Graham Civic Auditorium where they will be playing 3 dates due to the massive fan base they have here. If tickets for Wednesday are sold out, the other dates are:
Buy your tickets now whilst they are still available as they are selling fast across all 3 dates.