Saturday 06 May 2017

Bill Graham Civic Auditorium
The Chainsmokers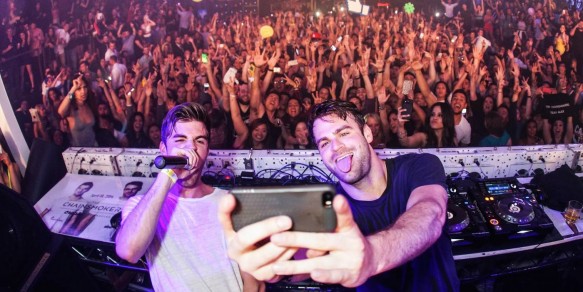 New York's duo, The Chainsmokers, are playing 2 dates at the Bill Graham Civic Auditorium the second of which is Saturday 6th May!
More massive than ever, the Grammy Award-nominated "Closer" electronic duo recently shot into the Top 10 at No. 7 on the Billboard Hot 100 with their new single "Paris" and will be releasing a debut album this year via Columbia Records.
"Gold" singer Kiiara will be opening for them on the road.
A pre-sale has already taken place followed by another pre-sale to Citi card members so despite being two dates tickets are already looking to sell out. If you want to see The Chainsmokers at the Bill Graham Civic Auditorium buy your tickets now whilst they are still available.
If tickets for Saturday 6th May have sold out, tickets might still be available for Friday 5th May.
https://www.youtube.com/watch?v=LG7i_rF2u34